The Toyota 4Runner and Lexus GX470 are prone to grease leaks from the front CV axle boots – as a Toyota and Lexus repair specialist we see it weekly.  The inner boot's outer clamp loosens over time allowing a small amount of grease to seep out and be flung around as the axle spins. It makes a mess: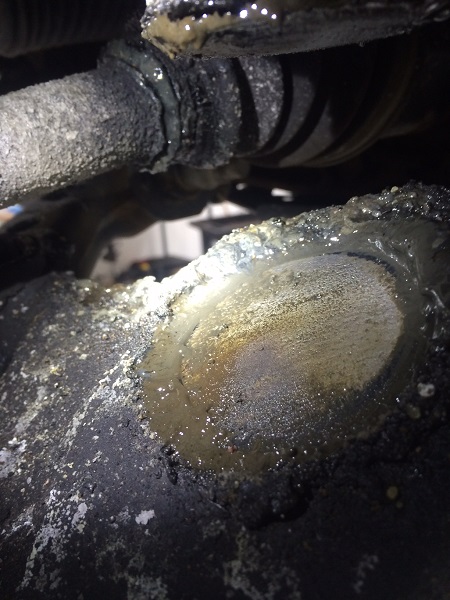 This condition is often misdiagnosed as a failed CV boot that requires replacement.  CARspec offers an alternative repair: removing the loose clamp and installing a new, tighter one on the car instead of rebuilding the axle.  This isn't appropriate for when the boot(s) are torn or cracked but works in most cases.  The procedure requires a special CV boot clamp tool that both tightens, crimps, and cuts the new clamp but makes for quick work of the problem: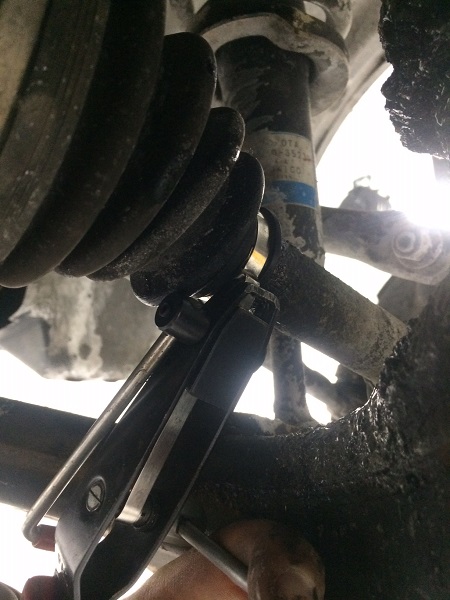 The result is a tight clamp and no more leak for 1/10th the cost of rebuilding the axles: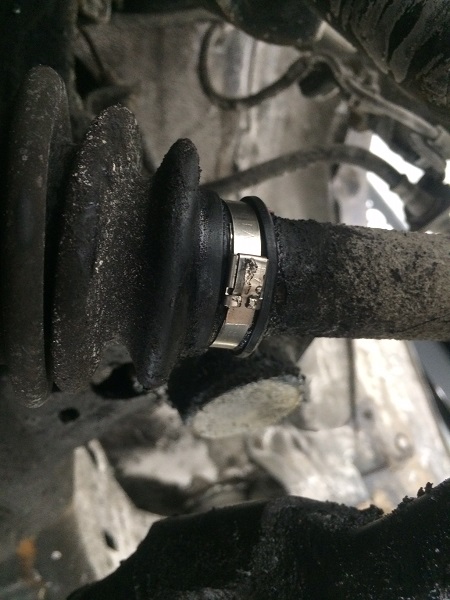 A little bit of cleanup and the vehicle was returned to service leak free.  As Eden Prairie and Chanhassen's Toyota and Lexus repair specialist we are happy to offer this service that many an auto mechanic are leaving to the dealer, repairing them in house to save the guest time and money!