For 2004-2005 Sienna owners, a leaking radiator is a common problem.  An aluminum core radiator, the attachment point between the radiator fins and the side tanks of the radiator slowly leaks coolant, resulting in a pinkish buildup from coolant drying around the area.  In order to replace the radiator, the front bumper, upper core support, transmission lines and radiator hoses need to be removed.  The radiator fans and lower brackets are removed and swapped over once the unit is out of the car.  It is a big job: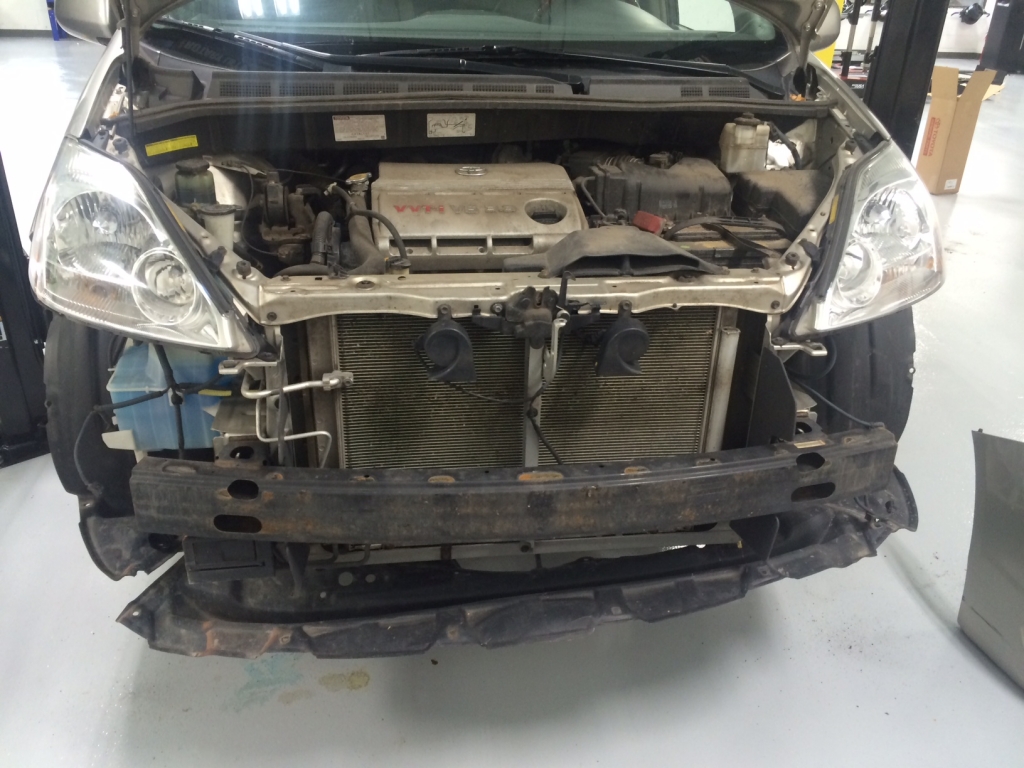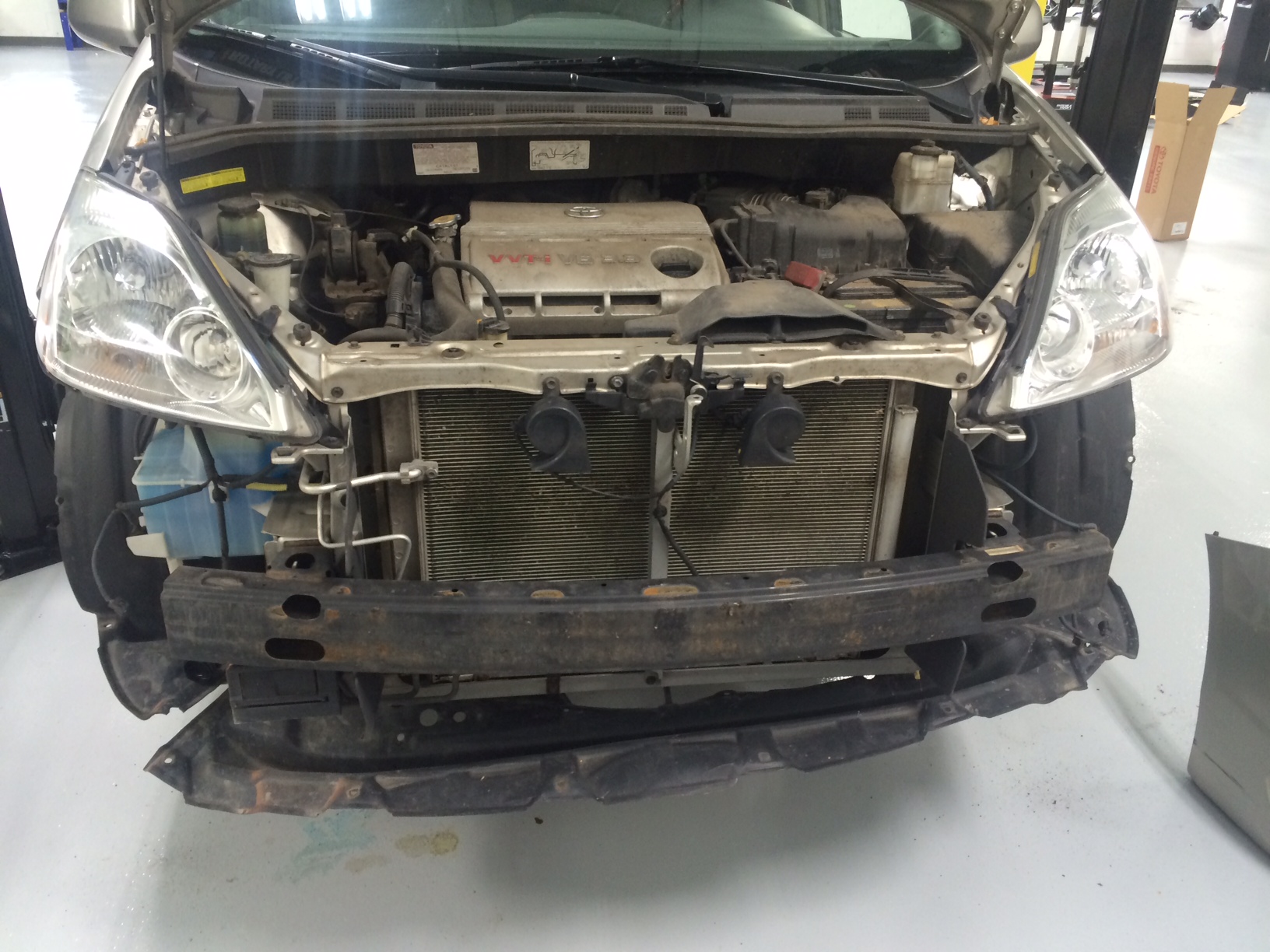 Seen here the bumper has been removed in preparation for removal of the upper core support, latch and horn removal.  After replacement, the coolant must be bled of all air to ensure proper cooling and to provide heat for the cabin.
CARspec offers replacement with included complete coolant replacement with factory new parts, and has the radiators readily available.