The 3.3 liter V6 for 2004-2007 Toyota and Lexus vehicles is growing older, and with age comes a higher likelihood of leaks.  When in for an oil change, the technician noted an oil leak on this particular RX330 from the valve covers gaskets, leaking down onto the exhaust manifold.  CARspec recommended the valve covers gaskets and spark plug tube seals be replaced to repair the condition, and the guest agreed.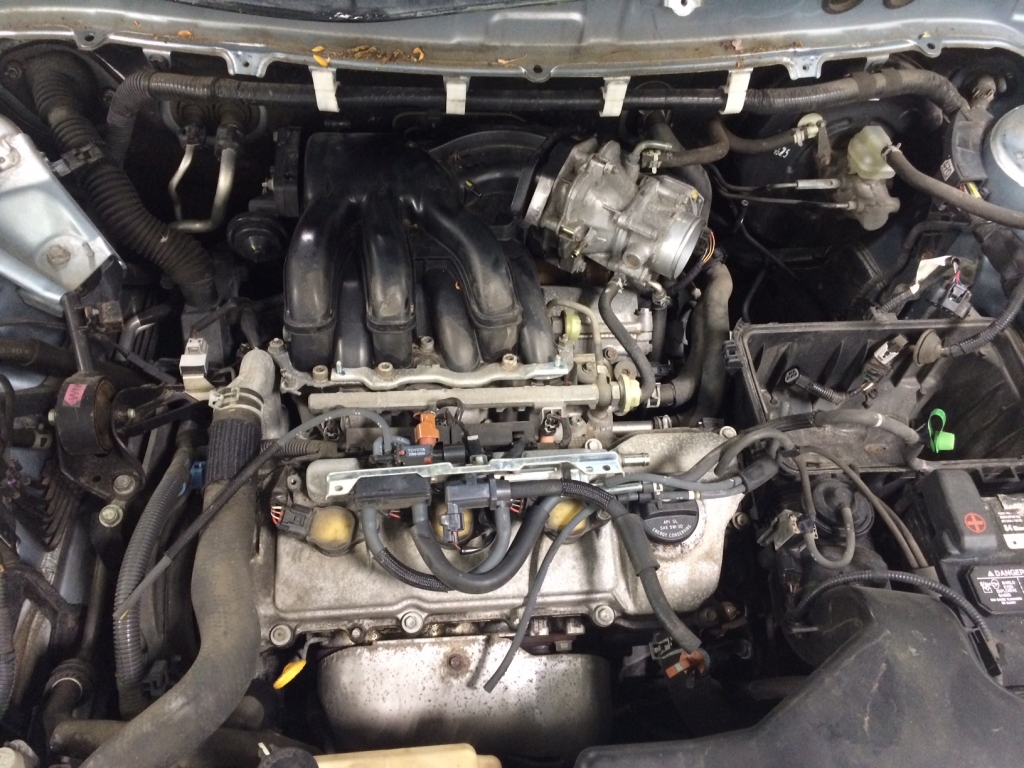 Above is the engine bay after some disassembly.  The cowl, wiper blades, wiper arms, and wiper motor have been removed along with most of the intake and air filter box.  In this photo the technician is prepping to remove the intake manifold to gain access to the rear valve cover.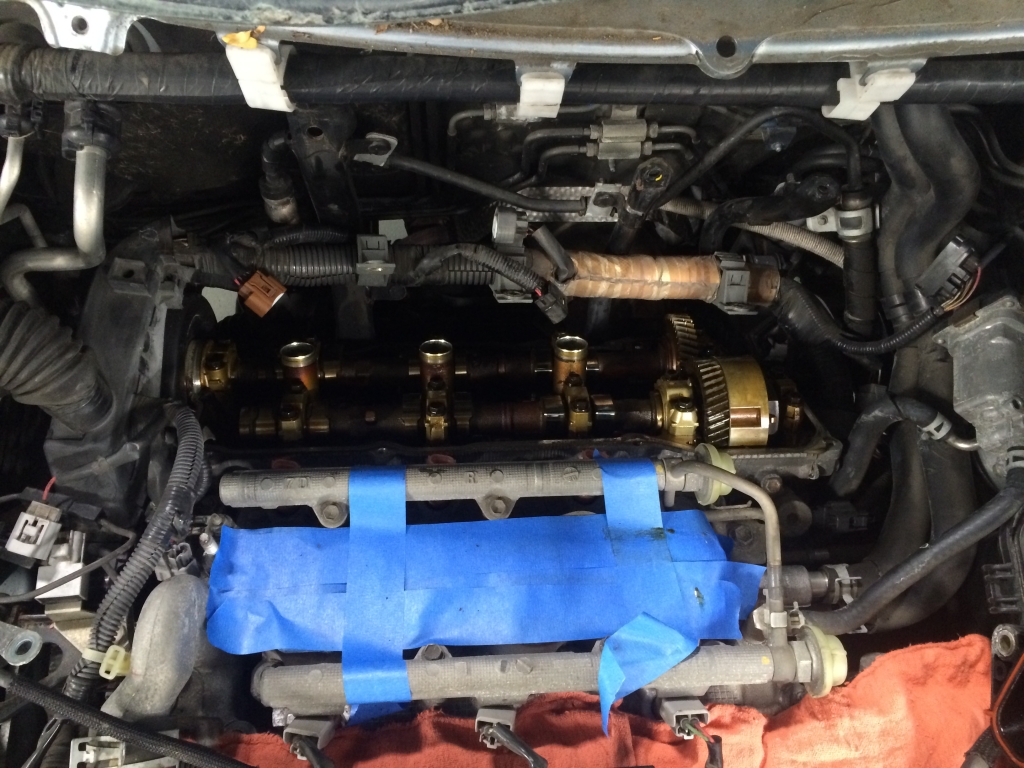 Here the rear valve cover has been removed, exposing the bank 2 camshafts.  Blue painter's tape is used to block off the lower intake manifold runners to prevent debris from falling to the engine.  The intake manifold is off to the right of this photo – rather than disconnect the coolant lines to the throttle and require more labor to bleed the cooling system of the resulting air, the technician opted to temporarily hang the intake manifold and save the owner the labor cost and simplify the job.  The brown varnish of the engine components is normal at this mileage (165k miles).
Once removed, the valve cover gaskets are cleaned with a water/citrus based cleaner and dried before the spark plug tube seals and valve covers gaskets are replaced.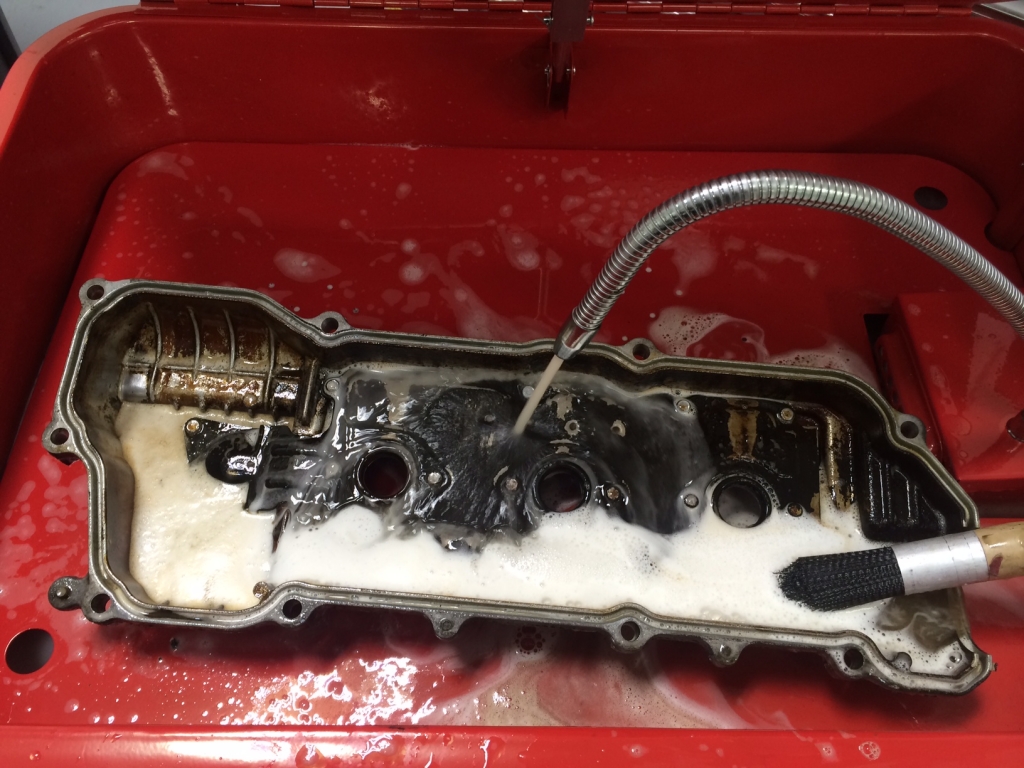 CARspec uses a water based, oil free, non-toxic, non-hazardous cleaner to remove varnish and gunk from components.  The solution is filtered and reused.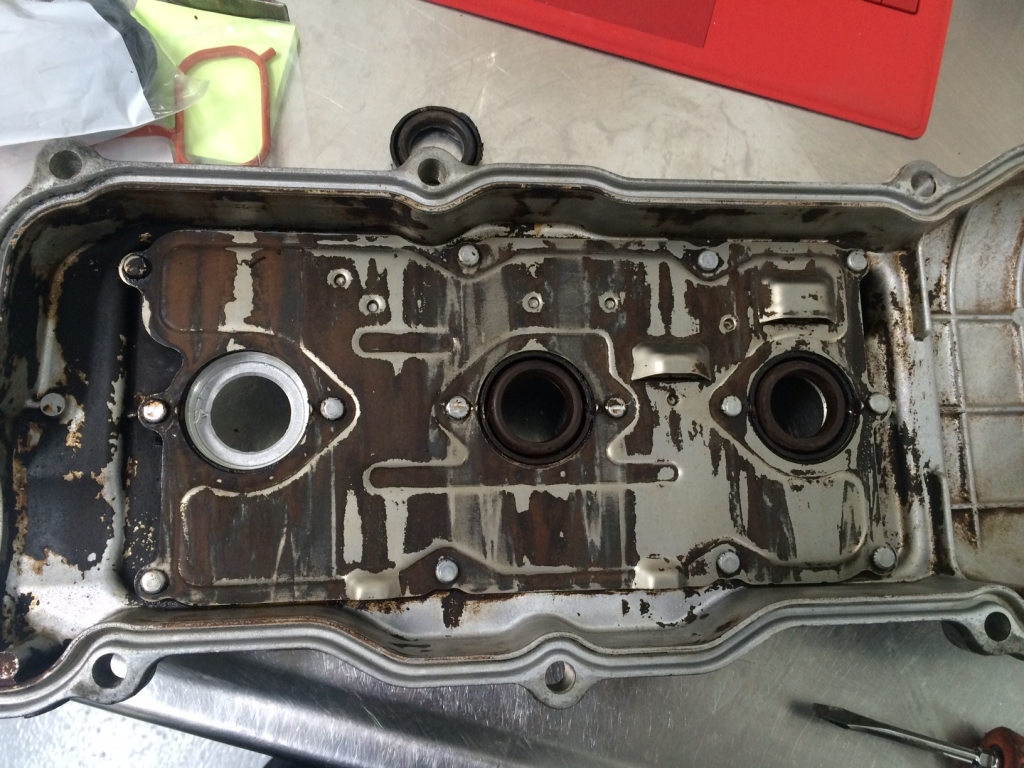 The valve cover after a scrubbing and the leftmost spark plug tube seal removed.  Some varnish deposits that remain are OK and do not harm the engine.  The technician proceeded to replace the other spark plug tube seals, clean the sealing surface of the cylinder head and valve covers, install new gaskets, and reassemble the engine.  As Eden Prairie and Chanhassen's Toyota and Lexus repair specialist we are happy to offer this service in house, offering OEM quality Lexus and Toyota repair for oil leaks at a price point that respect's the owner budget.