CARspec gets some cool older cars in our shop, today being no exception – a '92 Lexus SC400.  Powered by Lexus's premier 4.0 V8, the SC400 was the top of the line Lexus sports car in the early 90s.  We had the pleasure of replacing the car's 22 year old timing belt and took a few photos along the way:
Being 22 years old, the timing belt was 12 years overdue for replacement.  After removing the radiator and cooling fan, the engine looked like this: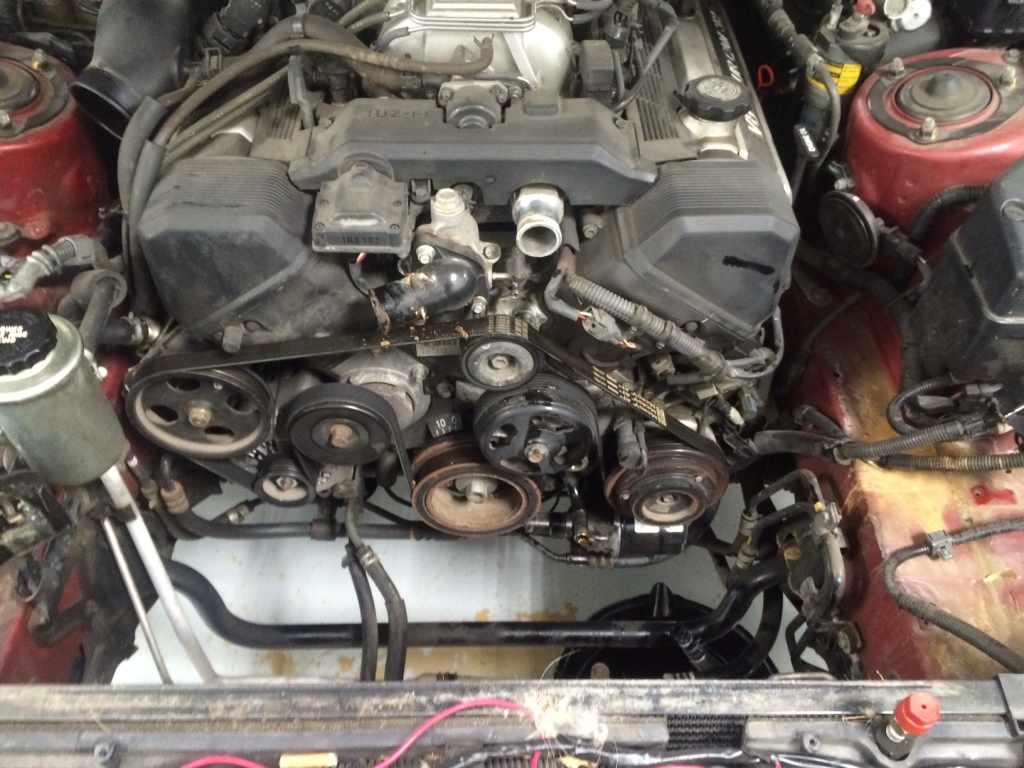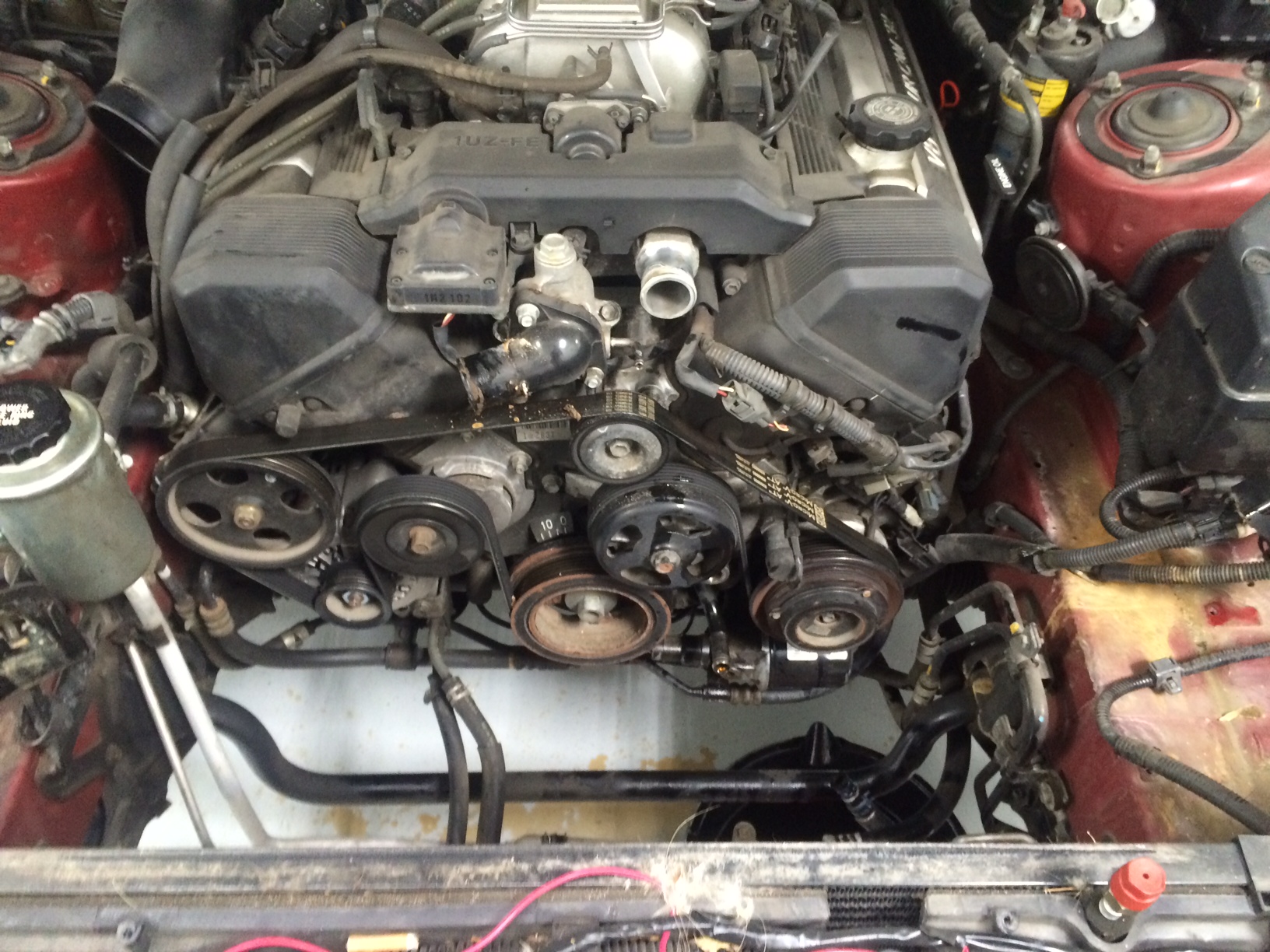 The cooling fans for the engine are unique to early Lexus models: rather than bolt a fan to the engine or install an electric fan on the radiator, Lexus opted for a hydraulic unit controlled by the ECM.  Here's the radiator with all of the lines attached that flow hydraulic fluid into the fan to run it.  Note the reservoir on the upper left of the shroud – this system is cutting edge early 90s technology: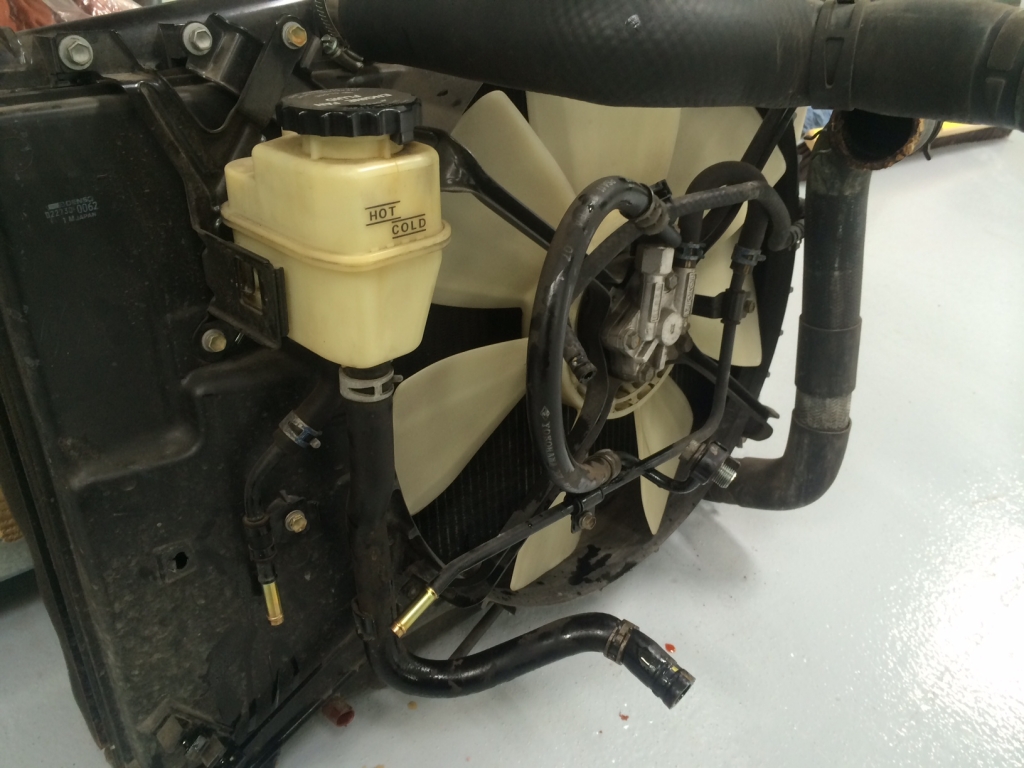 The technician proceeded with the timing belt replacement, removing the belt for inspection.  Here is the 22 year old belt: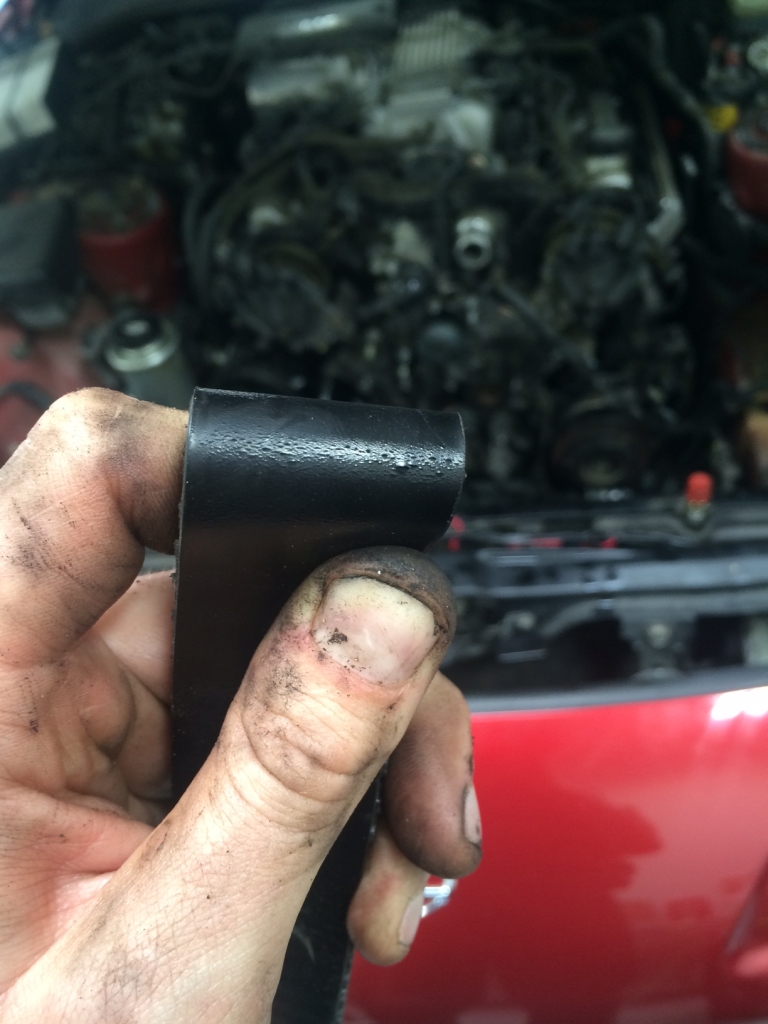 Minor cracking aside, the belt looks to be in great shape for 22 years of service – a testament to Lexus quality.  The water pump was then inspected for potential failure: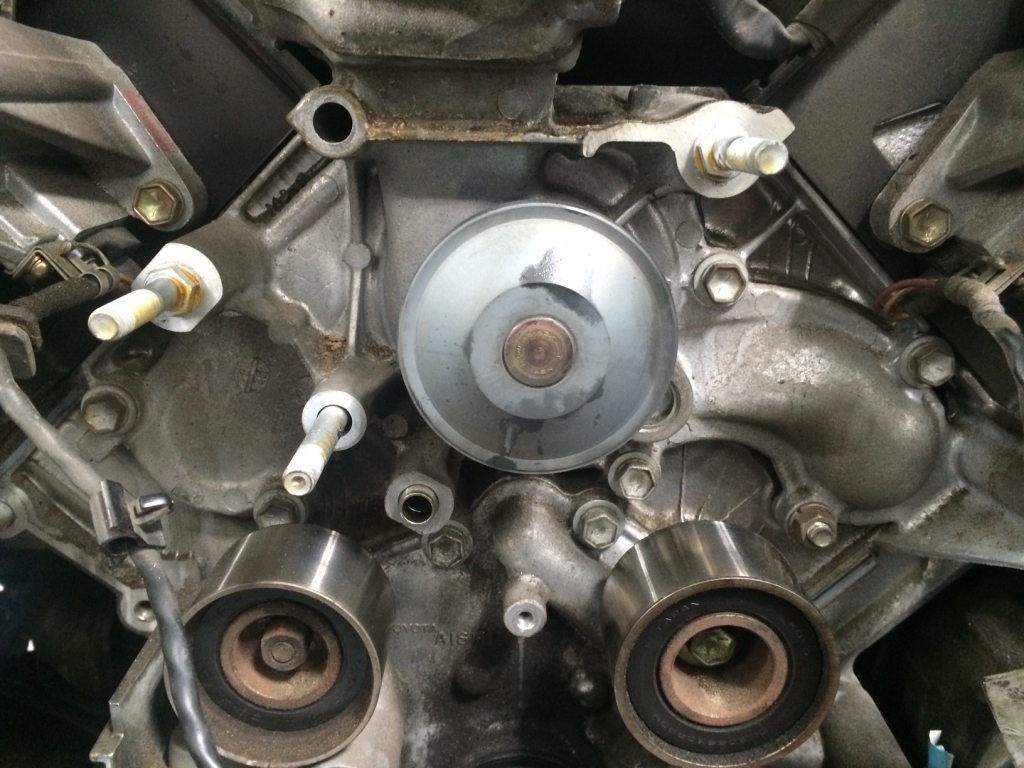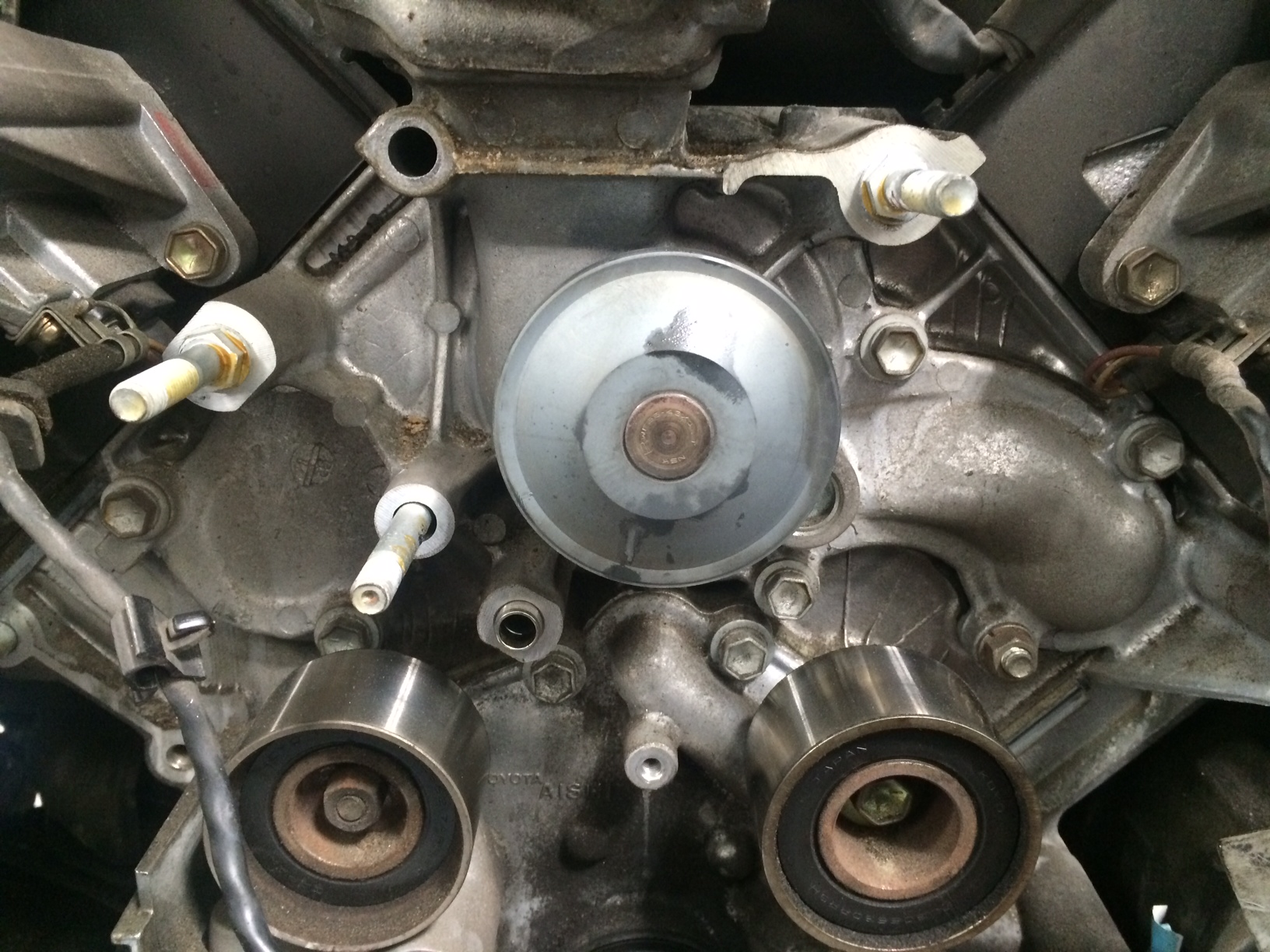 Unique to early Lexus V8 models is this glued-on water pump, still in great condition.  CARspec only recommends water pump replacement with a timing belt if needed or requested by the guest.  Inspection of all pulleys, water pump and belt tensioner is included with a timing belt replacement.  Everything looked great – the technician proceeded to install the new timing belt and reassembled the engine, bleed the coolant and hydraulic fan system and return the car to its (original!) owner.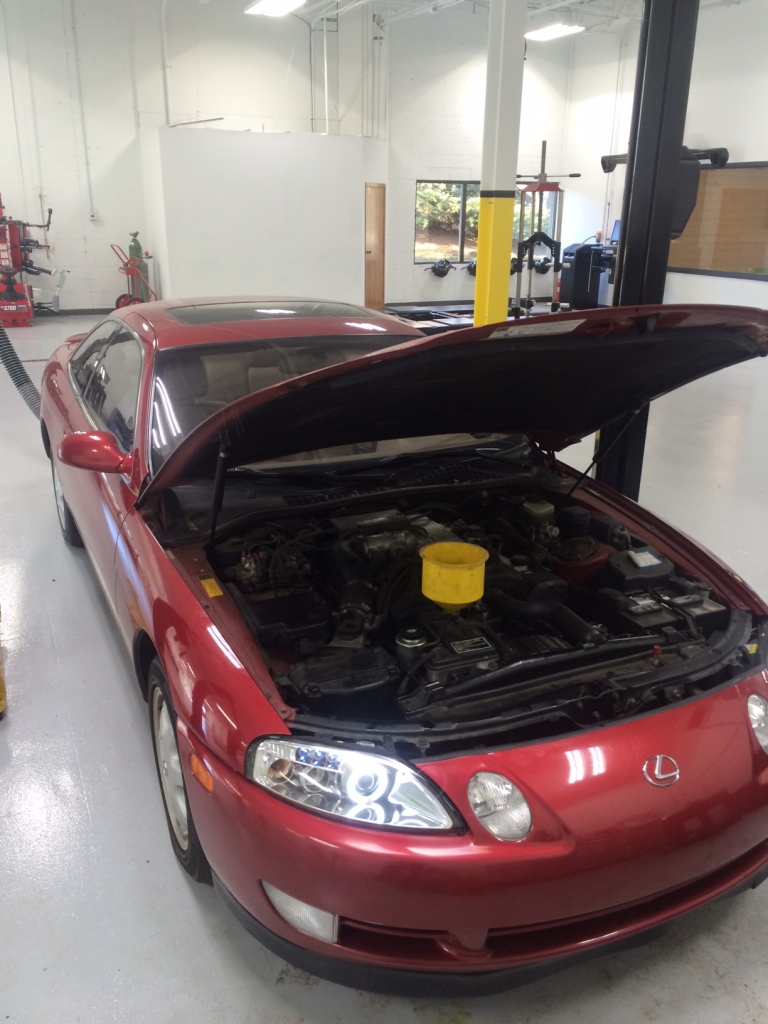 A fun day for working on a cool car.
CARspec charges a flat rate for timing belts depending on engine size – $300 for a 4 cylinder engine, $400 for a 6 cylinder engine, and $500 for an 8 cylinder engine.  We're glad we could get this SC back on the road at a low price point!